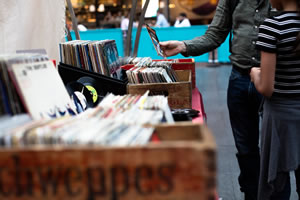 I love Winter sales as it seems there is less time in the day to negotiate. The colder weather can put an emphasis on coming to an agreed price on something. It's a great time to look at larger items for this reason too. Add with the pending end of financial year encouraging retailers and service providers to provide more sales it's a very interesting time of year for the savvy shopper.
It always depends on what you are trying to buy, but small retail businesses will welcome your approach on items they have for sale. Strip shops could be good to go to for sales in Winter as a lot of people get out of the rain at the shopping centres. Don't be afraid to ask for a better discount and to try and get a greater saving. And as the day closes out earlier, you too may close out a better deal for yourself.
Shoppers Tip: Try the strip shops for their sales, especially on rainy days. You may find a motivated seller.
Mattresses Direct To Public

Kilsyth, Vic

/

03 8761 8999

Winter Mattress Sale

Get good nights sleep this winter with a new mattress from Mattresses Direct to Public. Andrew and Karen have all the mattress knowledgeand experience to help you choose the best winter mattress for you.

Call us NOW on 8761 8999 for the Best Mattress Deals.

Or come into the store and see our complete range.

Autograph Ball

Order Online, Australia Wide

Signature Golf Ball

Looking for a unique gift for a golf enthusist this winter? Autograph Ball manufacture a Giant Sized Golf Ball replica perfect for collecting signatures of your favourite Golfers.

Check out the entire Autograph Ball range on the website.

Cake Indulgence

Collingwood, Vic / 03 9486 9100

Wholesale Cakes for Winter

Looking for a supplier for your cakes this winter? Cake Indulgence offer an extensive range of wholesale cakes from their Collingwood kitchen including Slab Cakes and Gluten Free. Plus a variety of Tarts, Muffins and Individual (mini) Cakes,

Check out the wholesale cake range on the website and call 03 9486 9100 to Order.